Home > Route Selection > US 44 > History > Massachusetts
Route History for US 44 in Massachusetts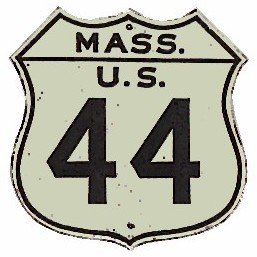 From the 1940s through 1969, leaving Plymouth US 44 followed Samoset Street, Carver Road, Wenham Road, Center Street, and Plymouth Street. Further west it followed its current routing.
From 1970 to at least 1998, where Plymouth Street intersects with MA-58, US 44 turned north on MA-58 briefly before following its current route west.
By 2008 US 44 had been moved to its current alignment.
External websites of interest:
Welcome Page | Route Selection | US 44 Main Page | History of US 44 | US 44 History in Rhode Island | Site Map
If you have any questions / comments / corrections for this website or find a broken link, please e-mail me.
Copyright 2008-2011 by Robert Mortell