Home > Route Selection > US 2 > History > Wisconsin
Route History for US 2 in Wisconsin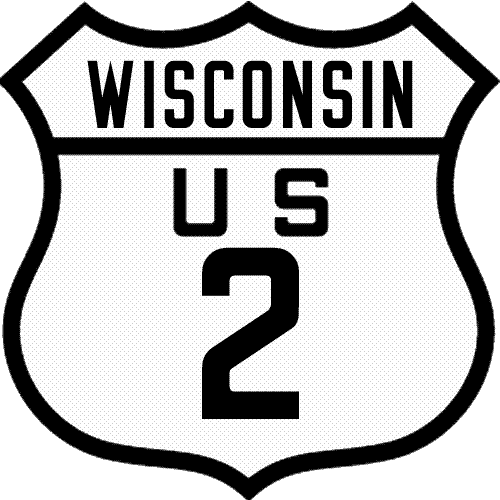 In 1926, the route US 2 now follows was numbered as WI 10. Places where WI 10 deviated from US 2's current path included Hurley, where it followed what is now US 51; Odanah, where WI 10 followed what is now Odanah Road, State Street, County Route A, and State Street; Moquah, where WI 10 followed what is now County Route G; and South Range, where WI 10 followed what is now County Highway E. WI 10 was improved (not paved), except between South Range and Superior, where it was paved.
By 1928, WI 10 had been renumbered US 2.
By 1957, US 2 had been rerouted to its current path.
By 1975, had been widened to a 4 lane highway near South Range.
Key to Abbreviations for Route Numbers:
US - US Highway
WI - Wisconsin State Highway
External websites of interest:
Additional historical information about US 2 in Wisconsin can be found on the Wisconsin Highways website.
Welcome Page | Route Selection | US 2 Main Page | History of US 2 | US 2 History in Michigan | US 2 History in Minnesota | Site Map
If you have any questions / comments / corrections for this website or find a broken link, please e-mail me.
Copyright 2000-2010 by Robert Mortell